Not that I see us doing this any time soon, but if we ever decide we need to arm our H-60s against smaller targets such as fast inshore attack craft, it looks like it might not be too difficult.
The APKWS guided 70 mm rockets and Hellfire systems that are included in the program,appear appropriate for countering small vessels.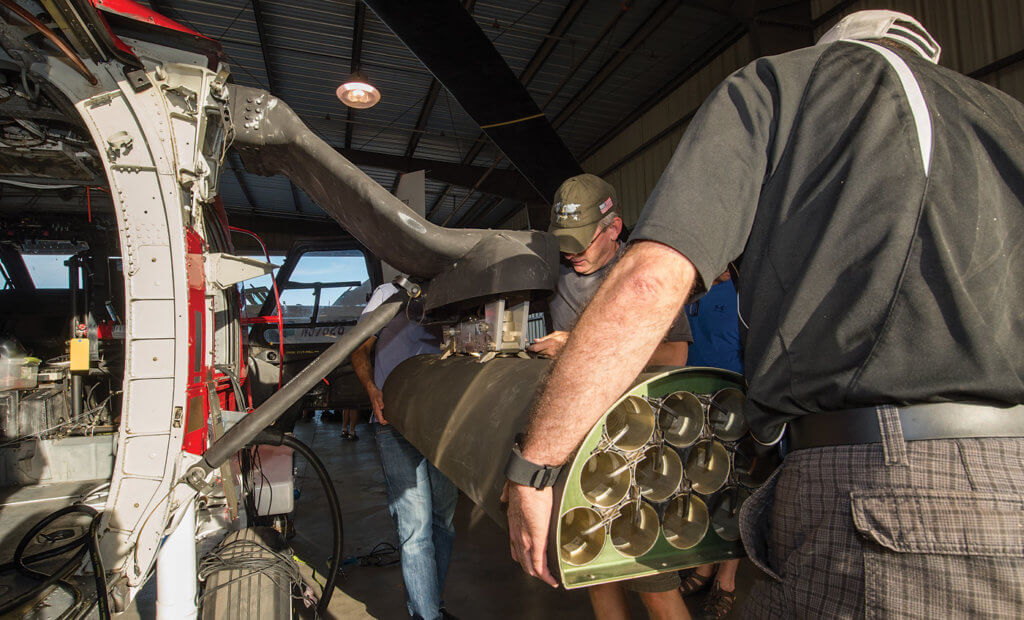 Photo: Technicians install the Arnold Defense LWL-12 lightweight 2.75-inch (70mm) rocket launcher.