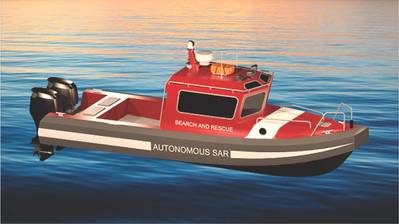 Boston-based Sea Machines Robotics announced today a new partnership with Hike Metal, a world-class manufacturer of workboats based in Ontario, Canada, to integrate Sea Machines' SM300 autonomous vessel control system aboard commercial vessels tasked with search-and-rescue (SAR) missions.
Unmanned is "all the rage," but once you get on scene, you never know what you will find. The victim you are attempting to help may need medical assistance, they may not be able to move to shelter provided by the boat.
Automated systems could operate like a smart cruise control on your car, navigating to a designated position and even follow the rules of the road. Automated systems can reduce manning requirements, but when the SAR vessel gets on scene, you need the versatility of a human being to respond to the unexpected.
(Writing this feels some how wrong. Am I being reactionary? Isn't this obvious to everyone? Still felt like I had to say something. Good systems could come out of this, but full autonomy is just too much to expect.)