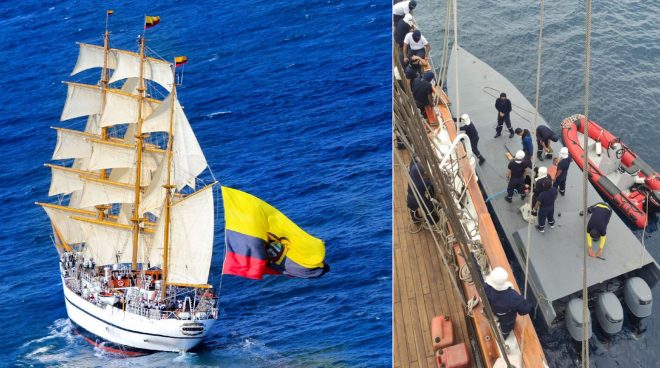 The US Naval Institute news service reports,
A three-masted training ship interdicted a drug-laden high-speed smuggling vessel off the coast of Colombia on Friday, the Ecuadorian Navy announced.

Sailing ship BAE Guayas caught the low-profile vessel within the 200-nautical miles of the Colombian exclusive economic zone, the service announced.
Maybe we should put Eagle to work.