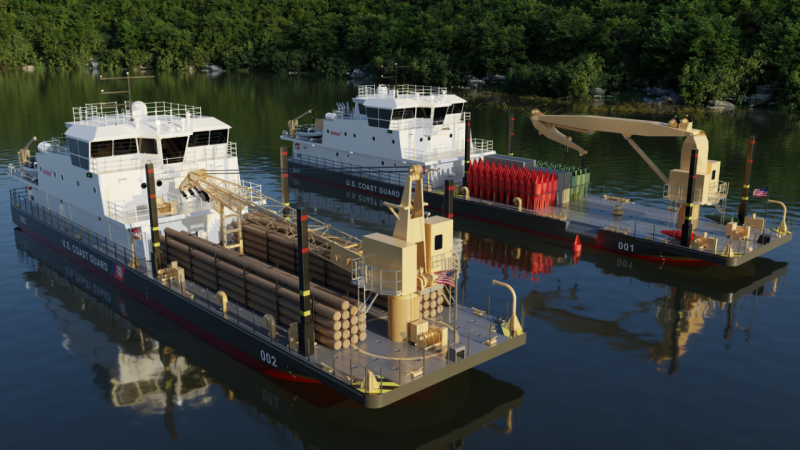 All of Birdon's production activities will take place at Bollinger Shipyards in Lockport, La. Birdon America photo
One of our readers, Andy, brought this WorkBoat article, which has much more information about the team of organizations that will be building the Waterways Commerce Cutters and where they will be built.
Birdon is building on its experience and expertise in program management, design, manufacture, and support of the USCG and U.S. Army watercraft programs, by teaming with carefully selected partners. Bollinger Shipyards (Bollinger) and Incat Crowther will be key subcontractors to Birdon and share Birdon's commitment to delivering for the USCG. The entire delivery team will work under Birdon's integrated, standardized leadership model, which is proven across numerous multiple-site projects in the U.S. and abroad.