We have a report from Defence.PK, that 22 PLAN Type 056 corvettes are being transferred to the China Coast Guard. These ships are the early models that were completed without the more sophisticated anti-submarine warfare capabilities of the Type 056A. Rather than upgrade them, the Chinese Navy will build 22 additional Type 054A Frigates.
Reportedly they are adding a LED billboard and the missiles are being removed. Probably the torpedoes as well. But that still leaves a 120 round/minute 76 mm gun and a pair of 4,000 round/minute 30mm Gatling Guns.
The China Coast Guard already has more large cutters than the US Coast Guard, despite of the fact that their EEZ is less than 20% that of the US, even if all their outrageous claims were accepted. But most of these cutters have no guns of 20mm or larger. 22 AK-176 76mm guns and 44 AK-630 30mm Gatling Guns will substantially increase the China Coast Guard's firepower.
These 1500 ton 25 knot ships are a handy size for an area like the South China Sea.
Unlike the US Coast Guard, the China Coast Guard tends to operate their cutters in groups. Three of these, snuggled up to you, at close range, could be very intimidating even to a DDG like those the US Navy uses for Freedom of Navigation Exercises. For relatively unarmed Asian Coast Guard cutters, it would be much more so.
Chinese Naval Forces don't have a lot of naval victories in their past so the Battle of Paracel Islands, where they defeated the Vietnamese by opening fire at very close range, must assume outsized importance in their imagination.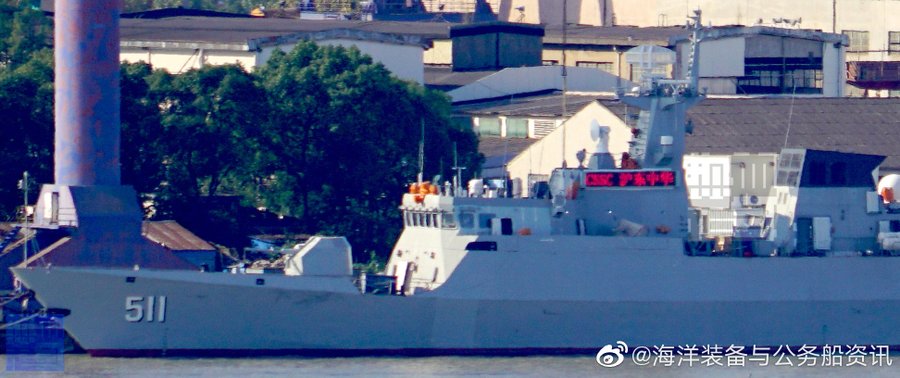 I note, the cutters China used when they recently turned back a Philippine resupply effort in the South China Sea, included at least one armed with a 76mm gun.
In case you missed it, below is a statement from the US Ambassador to the Philippines (and to China).